Digital Marketing Outlook Portugal – 2nd Edition
63%
of companies do not have a clearly defined digital strategy
21%
is the average percentage of marketing budget allocated to digital
28%
of companies that invested more than 20% of their marketing budget on digital
A study about the Portuguese Digital Marketing landscape
---
Karma Network is a consulting firm that specializes in the development of digital strategies for businesses and brands. This study ensues from one of the firm's areas of expertise, the production, and analysis of knowledge in the digital marketing arena.
Conducted in partnership with Marketing Future Cast Lab, the study, as in its first edition, aims to map and analyze the Portuguese digital marketing landscape by describing the goals, results, investments, channels and practices within the digital marketing framework by the top Portuguese advertisers.
---
Only one-third of companies has a clearly defined digital strategy
When questioned concerning their digital strategy, the majority of companies surveyed (63%) replied as to not having a clearly defined strategy.
The majority of respondents (53%) merely have a strategic orientation and 10% do not have any sort of defined digital strategy. Only 37% of the companies inquired considered they had a digital strategy that is clearly defined, formally documented and shared within the organization.
Companies with a defined digital strategy acknowledge better results and allocate higher investments
The average percentage of marketing budget alocated to digital increased from the 1st edition results, from 15% to 21%.
However, when we compare these results against a developed digital market like the UK, with a percentage of 38% of marketing budget alocated to digial, we see that there is still room for improvement.
Nevertheless, there was an increase of 87% of Portuguese companies that invested more than 20% of their marketing budget on digital.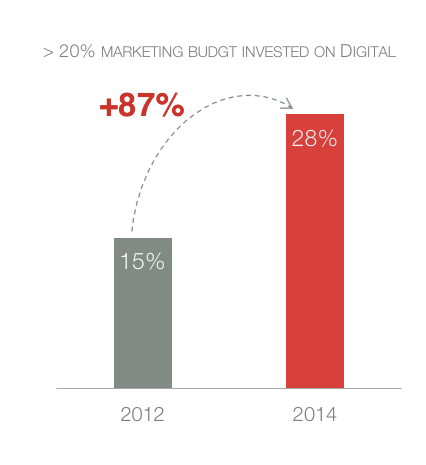 Still regarding the investment on digital, companies with a defined digital strategy invested 81% more in digital than companies that do not have one, following the trend of the study's previous edition.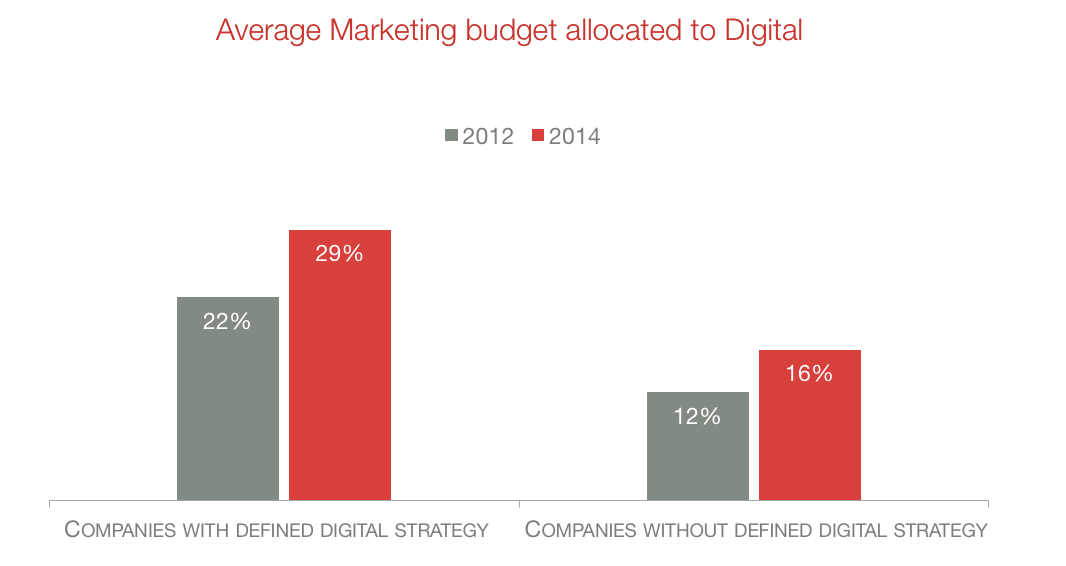 Furthermore, 86% of these companies also indicated to be 'Satisfied' or 'Very Satisfied' with the return on investment from their digital marketing activities (versus 65% for those that do not have a defined digital strategy).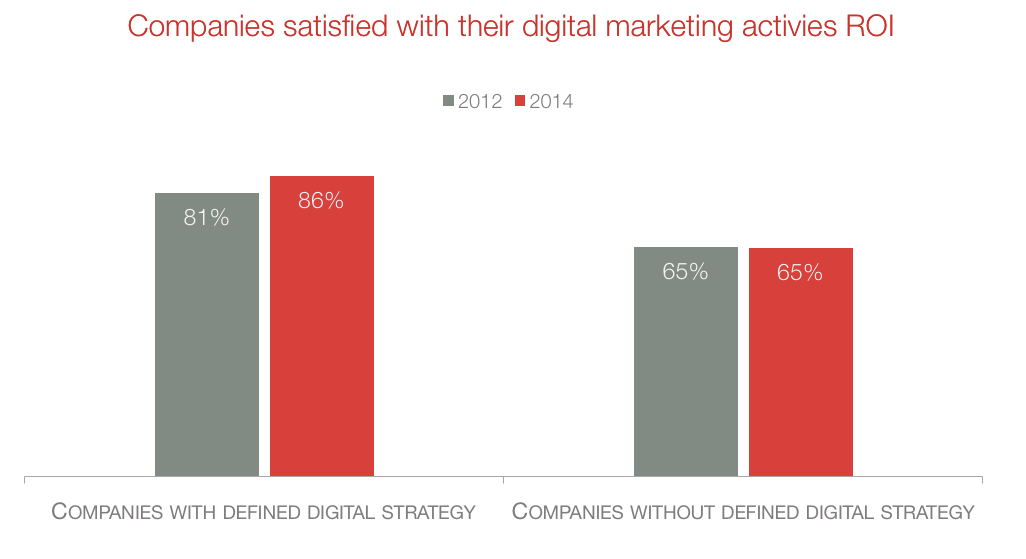 Curious about this study results?
The full report is only available for companies that participated in the study's survey, but you can download a 27-slide presentation with the highlights by clicking on "Get Publication" and learn more about the study.
Karma Network © 2016